Each of my works is unique, has no analogues, is accompanied by an official Certificate of Authenticity, which is signed by me and contains an image and description of the work.
I will be glad to answer any questions you may have. 
Gordon_Art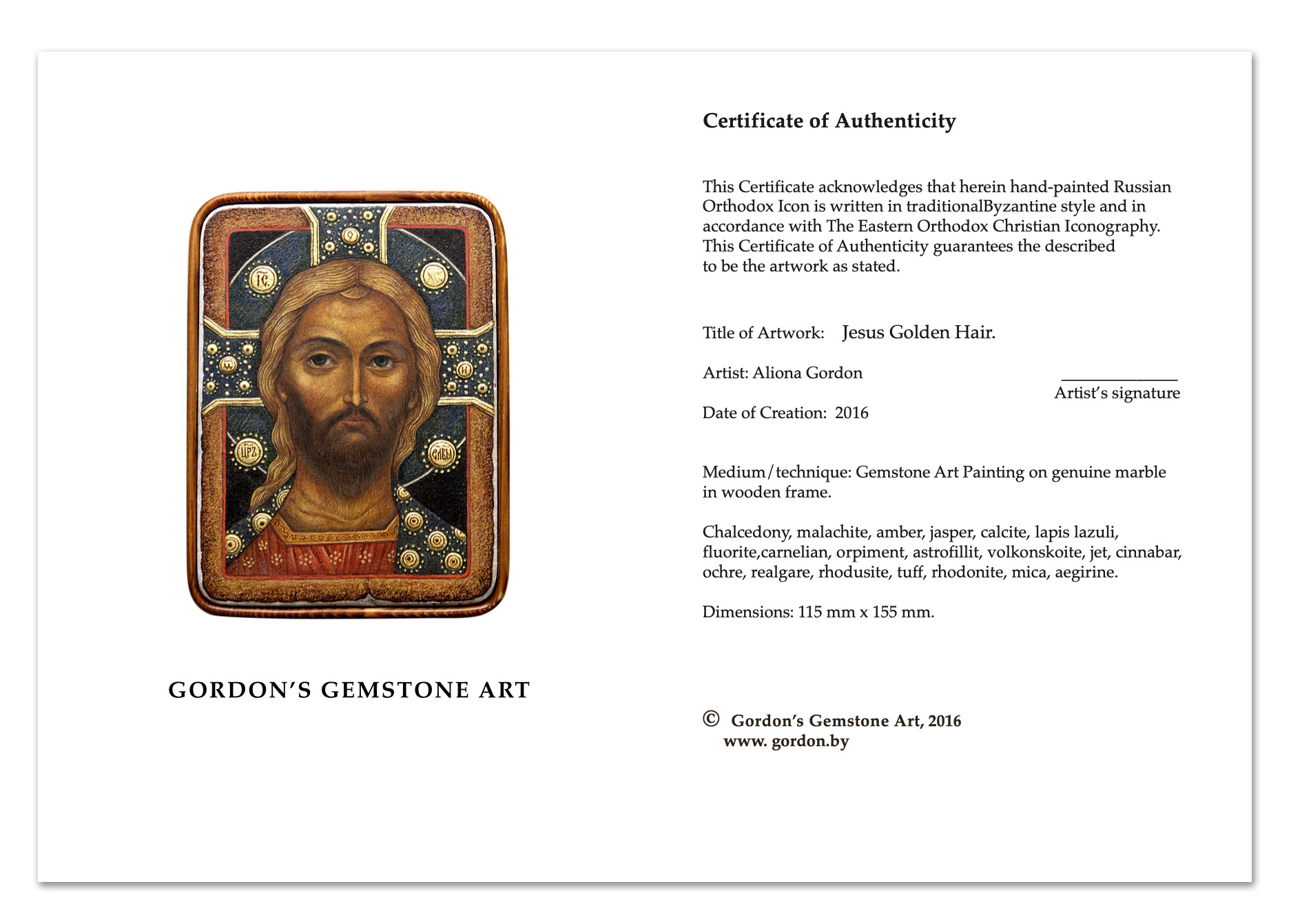 Alena Gordon is the winner of the "American Art Awards Winning" competition in the category "Best Innovative Artists in 2020".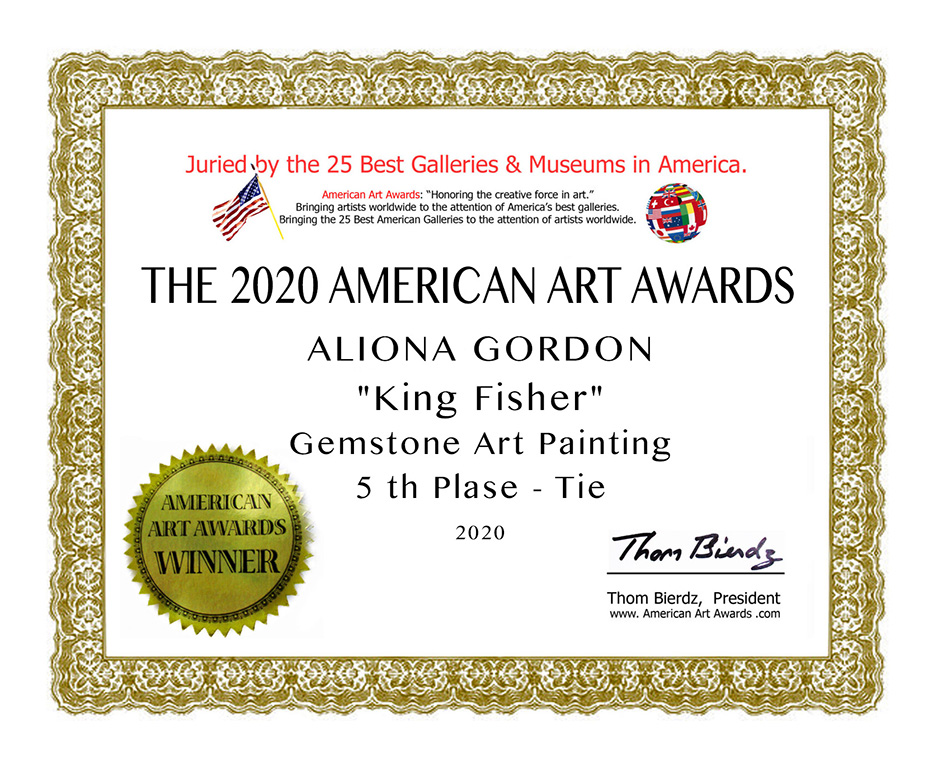 Alena Gordon is a holder of international diplomas for participating in art exhibitions and presenting her projects in the unique Gordons Gemstone Art style.